Voyages of Discovery
Voyages of Discovery was founded as Discovery World Cruises in 2002 by Gerry Herrod, a well known name in cruising history. He had previously been the CEO of Orient Lines and after this line had been closed by Norwegian Cruise Lines, he founded Discovery World Cruises. During the wintermonths, the company operated the Discovery, one of the former loveboats, to South America, Antarctica and the south Pacific Ocean. The rest of the year, the ship was used by All Leisure for northern voyages. In may of 2005, the company was bought by All Leisure and renamed as Voyages Of Discovery in 2007. In 2012, the company recieved its newer and more modern ship, the Voyager, that started her sailings from december of that year. The company concentrated on discoverycruises with an educational touch and at every cruise, lecturers were present to inform passengers about history, nature or the regions the ship is sailing.
Discovery was the first ship that sailed for Voyages Of Discovery.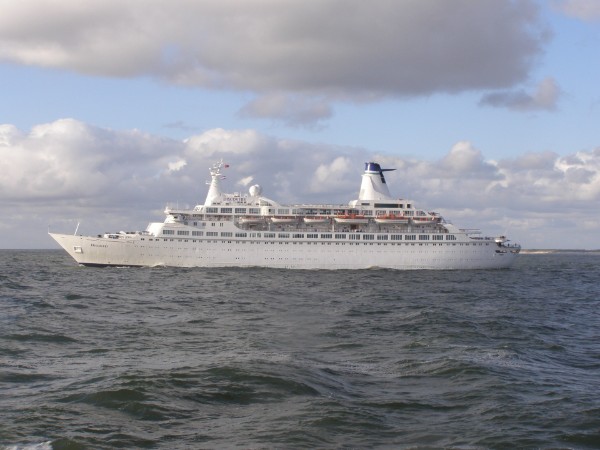 All Leisure Group also owned Swan Hellenic and Hebridean Island Cruises, two other small cruiselines that can also be read about on Castles Of The Seas. Sadly, due to a dissapointing performance of the cruiselines in the companies portfolio since 2014, All Leisure Cruises was declared bankrupt in january of 2017 and with the cancellation of Voyager's first cruise in this year, an end came to the Voyages of Discovery brand.
The first ship of Voyages of Discovery has been placed elsewhere at this site
Discovery (2003-2012) is placed under Princess Cruises due to her history