Holland Norway Lines
In april of 2022, the new company Holland Norway Lines was sailing their first crossing from the Dutch Eemshaven to the Norwegian port of Kristiansand. Although you would think that the western European ferrymarket was not in need of another line as so many have struggled across the Northsea in recent years, HNL really saw a gap for travels between The Netherlands and northern Germany and the south of Norway for short holidays and minicruises in particular. With this, they started to be in direct competition with the lines between Hirtshals and Kristiansand by Color Line and Fjord Line as well as Stena Line's Frederikshavn to Oslo service. They estimated that especially Dutch people wanting to go to Norway liked to have an option without a long carjourney through Denmark.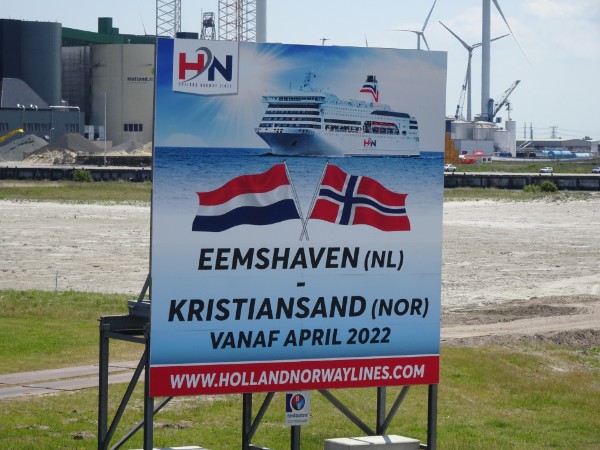 Kristiansand was of course already a long established ferryport, but Eemshaven only had a small ferryline to the German island of Borkum sailed by AG Ems Borkumline. But Eemshaven was not new to large cruiseships, as it is here where most of the cruiseships built by Meyer Werft from Papenburg, Germany are fitted out and sail their trials from.
The new company was officially founded in 2020 and is planning to be the first totally emission-free ferryservice in Europe by 2026. For their first three years of operation, they chartered the 2002-built Romantika from Tallink, but they immidiately announced that their goal was to have their own ship within three years.
Below is HNL's first ship Romantika, chartered from Tallink as seen at her Eemshaven berth on the 16th of june in 2022 just for departure to Kristiansand. As you can see, it was quite busy and the company seemed to do very well in their first months of service.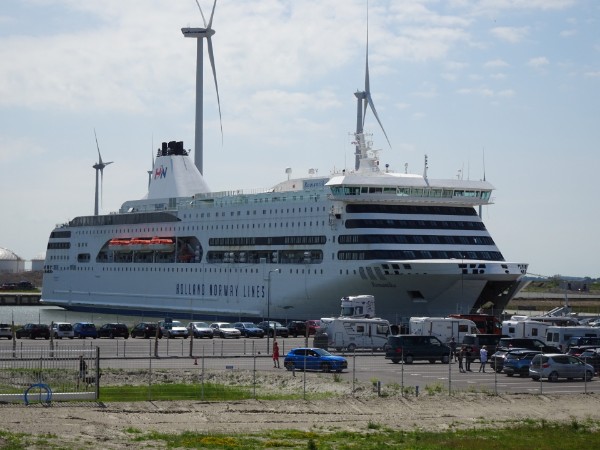 Bookings and information can be found through the Holland Norway Lines website.