Plantours & Partner
The Bremen (Germany) based Plantours & Partners is a company that is fully owned by the Italian firm Ligabue Group, that itself is based in Venice. Ligabue was founded in 1919 by Anecaleto Ligabue and the companies main objective was to supply the ships of the Societa Veneziana di Navigazione a Vapore with food. The Societa Veneziana was in the 1930's, when the Italian government simplified the number of shippingcompanies under Italian flag, absorbed into the fleets of Italia Line and Lloyd Triestino. Ligabue is still active in catering aboard mostly rivercruiseships and also the Hamburg that sails for Plantours & Partner. Next to those, also the cruiseships Aegean Odyssey and FTI Berlin recieve their catering through Ligabue.
The Plantours & Partner funnel was briefly applied to Deutschland when she sailed for the company in june and july of 2015. I met her at Bergen, Norway when she sported it.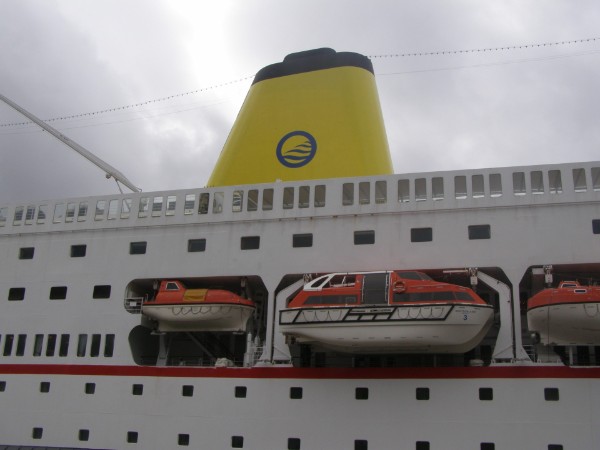 Recently, Plantours & partners operated the Vistamar, but this ship was from june 2012 onwards replaced by the modern Hamburg. Before 2013, the Hamburg sailed as HAPAG-Lloyd's cColumbus. Next to their ocean-going ship, Plantours & Partner also operates six rivercruiseships in Europe and Russia.
A ship with a brief service for Plantours is also on this site
Deutschland (2015 charter june/july) is placed under Phoenix Reisen