Vistamar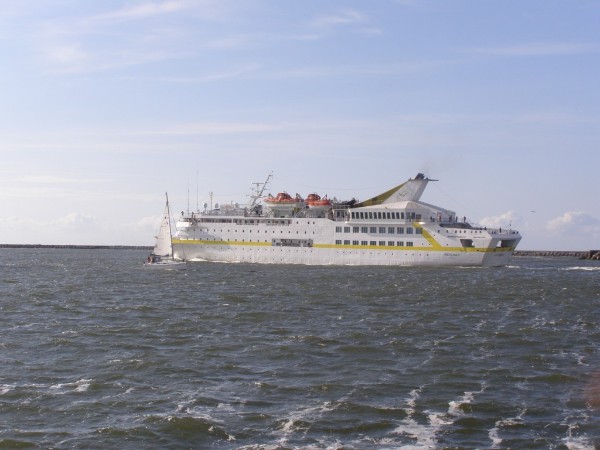 Vistamar in her Plantours coulours sails from the port of IJmuiden in the outer harbour at the 19th of may 2008 for her next European destination.
On the 1st of december 1988, a new ship was launched for the company Mar Lines under the name Vistamar. She had been built under yardnumber 175 at the Union Naval de Levante wharf at Valencia, Spain. The ship measures 7.498 tons and has a lenght of 120,80 meters. She is 16,82 meters wide and her draft measures 4,60 meters. She has space aboard for 330 passengers and 100 crewmembers at her six decks. Her normal sailing speed is a modest 16,5 knots and she was flying the flag of Panama in her early years.
She started cruising from the spring of 1989 onwards in charter for the German based company Jahn Reisen, who also oversaw the building of the ship. Mar Lines itself is a company that specializes on transport services in the Mediterranean and cruising is not their main objective. From 1991 onwards, the ship was chartered by the Bremen-based company Plantours & Partner. During especially the first decade of the new millennium, the ship regularly changed ownership. In may of 2001, her owners were named Vistamar Canaris, based at Tenerife, but this changed in april 2006 to Nitero Shipping Company of Malta, changing flags but not owner in august of that same year to St.Vincent & The Grenadines. few months later, the flag stayed the same with homeport Kingston, but the owners were now listed as Ellevi Shipping Srl., changing flags but not ownership in june of 2007 to Italy, homeported in Venice. All those years, Vistamar kept sailing for Plantours & Partners in particular, but she also made several sailing for the company Seetours (also German) and a company from Bavaria.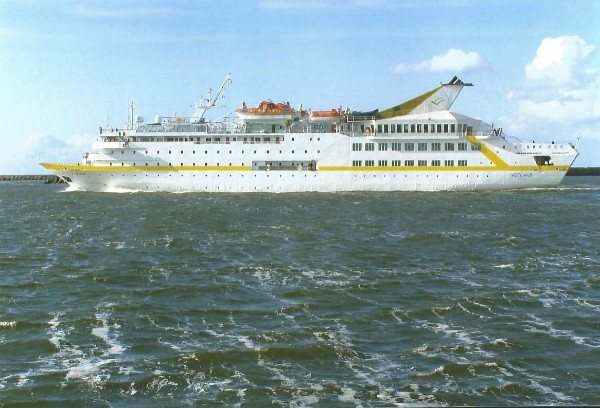 Since june 2012, Vistamar is sold to Orient Queen Shipping Limited from Hamburg, Germany and she was renamed Orient Queen II for them. She now sails for the Lebanese company Abou Merhi Cruises, mostly in the Mediterranean Sea.